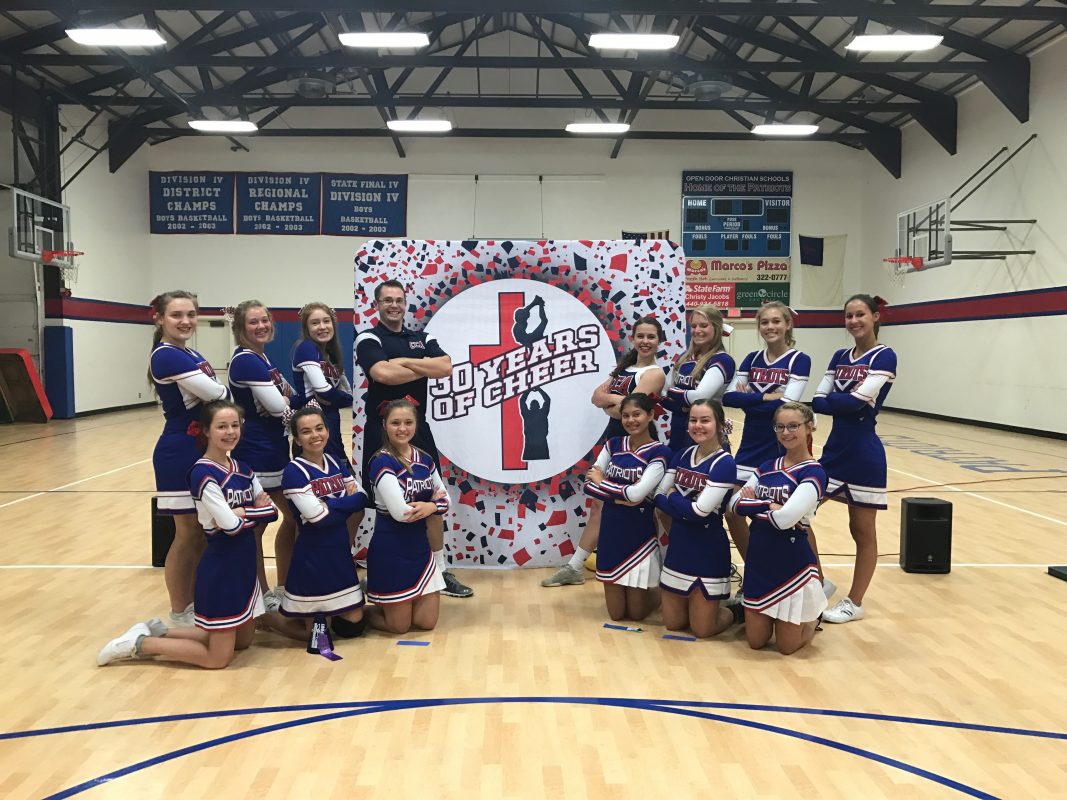 CAMP STRUCTURE
Private/Home camps with CCA are structured so that your team will get the most out of your camp. The staff will either use a standard schedule or CCA will work with you to make a customized schedule that will focus on the specific needs of your team. Whether it is Stunting, Game Day Material, Technique, or Team Building we will make sure that your team is able to learn, have fun, and experience amazing fellowship!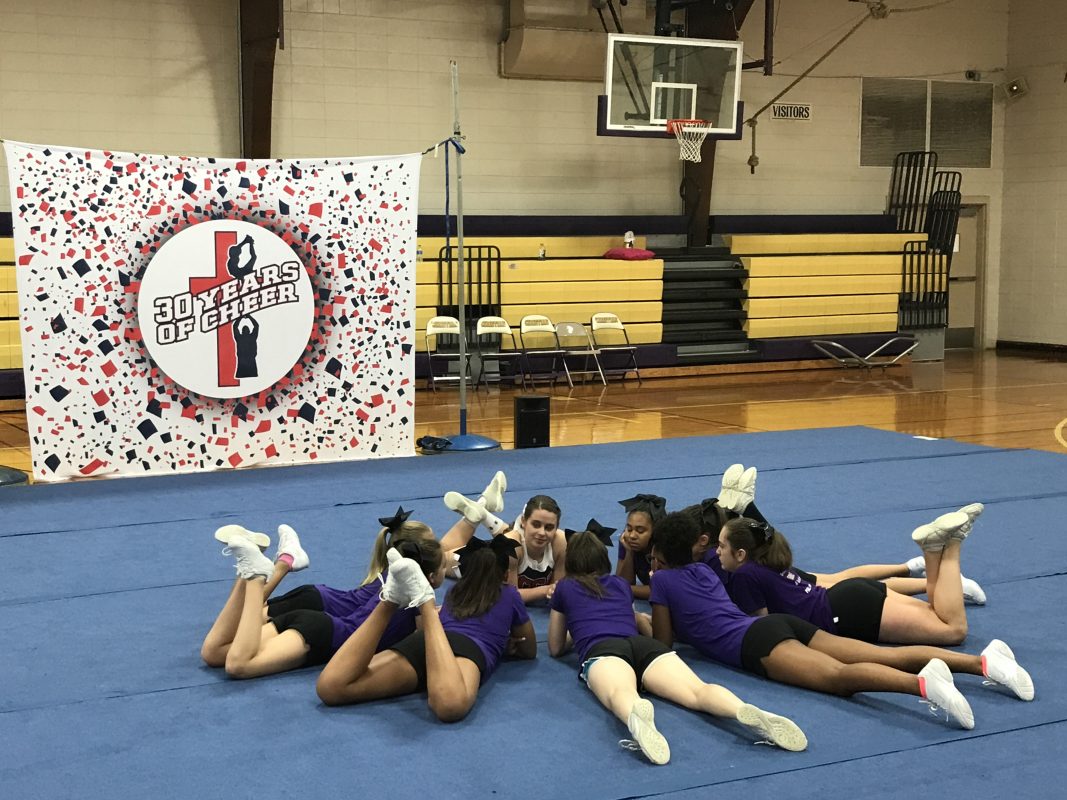 CAMP MATERIAL
Your team will have the opportunity to learn everything taught at one of our Residential/Commuter camps. You will be able to choose from many different cheers, sidelines, band chants, music routines, and stunt sequences/pyramids.
SPIRITUAL EMPHASIS
The staff will perform sign language to our summer theme song and lead your team during our devotional times with worship songs, personal testimonies and lessons that are used during our services at Residential/Commuter camps.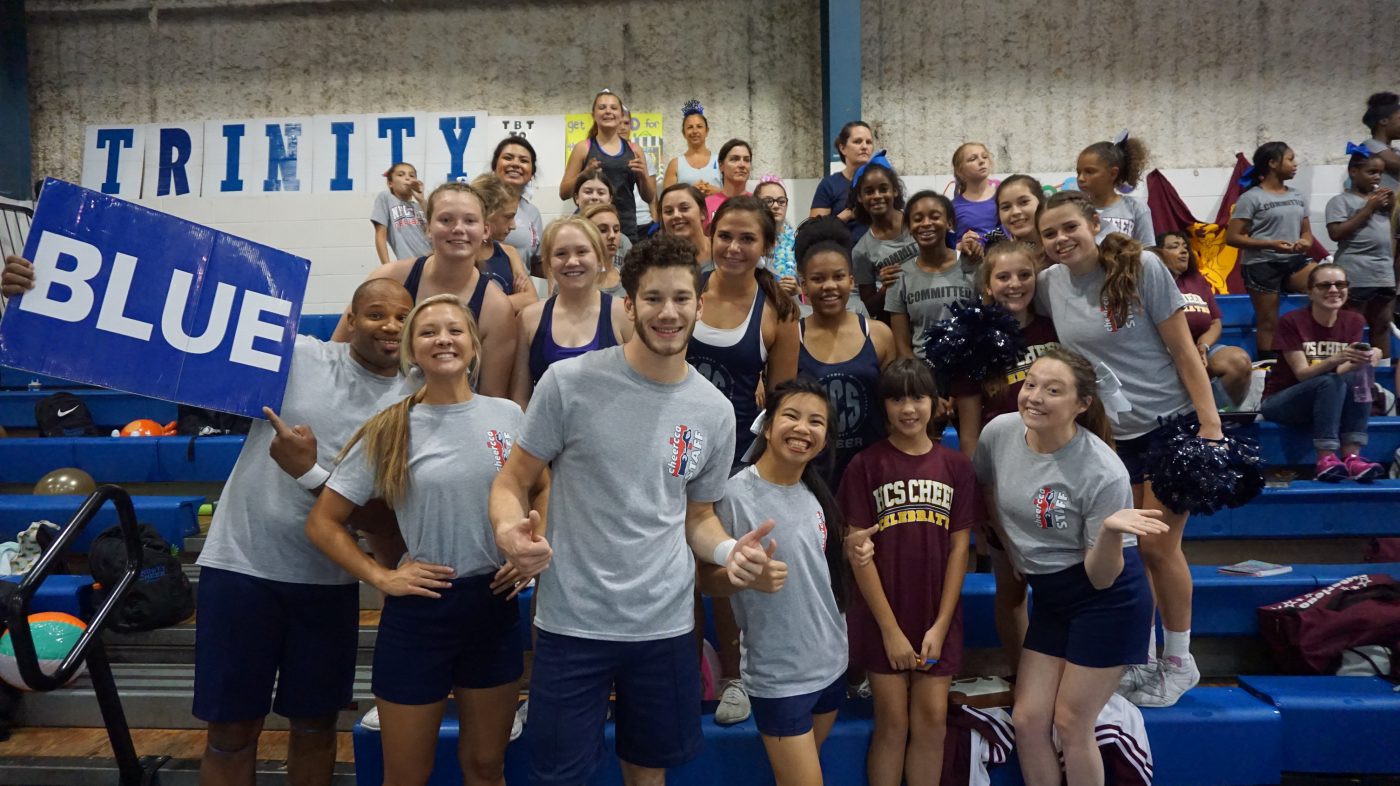 Staff Housing/Meals
Once the CCA staff arrives you will be responsible for their lodging and their meals. Our staff is prepared to either stay in a hotel or host home, this is left up to you. However we do not permit our staff to stay in hotel rooms with doors that lead outside. In many cases you will have more than one staff instructor in which case they could be male or female. If that happens we require that they have separate hotel rooms or separate rooms in the hosts home. You may either provide meals for the staff or give them money to go get their own meals. In most cases the staff will want to get to know your team and a great way to do that is by spending time with your time at meals!
2021 private/home camp dates
JUNE
No June dates available
JULY
July 1st – 3rd
July 12th-14th
July 15th-17th
July 26th-28th
July 29th-31st
AUGUST
August 2nd-4th
August 5th-7th
August 9th-11th
August 12th-14th
Tentative Registrations
If you are not ready to register AND PAY due to the circumstances you may send use a "TENTATIVE" registration. To do so please click the button that says "TENTATIVE REGISTRATIONS", this will download a spreadsheet to your device. Open the spreadsheet and enter the requested information. Finally attach the spreadsheet to an email and send it to information@cheercca.com. Once we receive your completed spreadsheet we will reach out to you to discuss your proposed dates and give you any updates that we may have about our summer camps!
Tentative registration (No Payment required)
Register for a 2 or 3 Day Private/home camp here!
Pay Deposit for 2 or 3 day private/home camp here!
Pay participant fees for 2 day camp here! (pay in full)
pay particpant fees for 3 day camp here! (pay in full)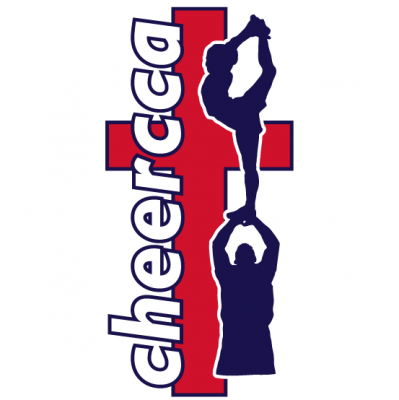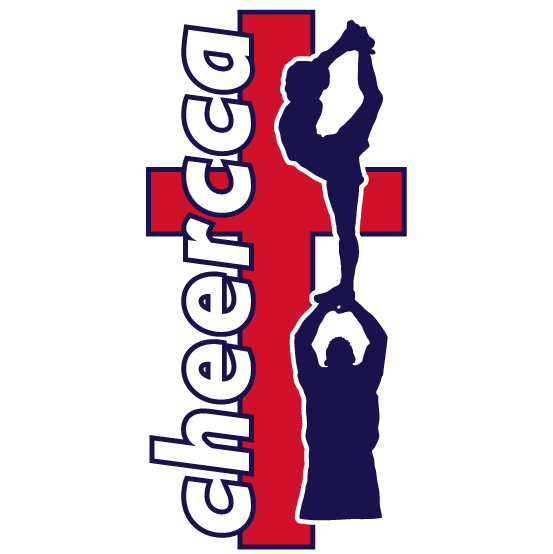 3-day Private Camp Hours
Monday – Wednesday Hours Are ( 9-6 – 9-6 – 9-1 )
Thursday – Saturday Hours Are ( 1-9 – 9-6 – 9-12 )
2-day Private Camp Hours
( 9-8 – 9-3 )
Cost
Camp registration fee is $65 until 4/20/2021, $75 until 5/10/2021, and $100 after 5/10/2021.
$118 per person for 3-day camp. Coaches come free.
$100 per person for 2-day camp. Coaches come free. 
$50 deposit per person when camp is booked, Non-refundable.
Do not pay for anyone that is not certain, You can add but you may not subtract.
Balance is due two weeks before camp begins.
MINIMUM of 12 campers or pay for twelve.
Staff Travel fee required in some areas.
Other Key Information
Host school provides housing and all meals for CCA Staffers
1:15 staff/camper ratio.
We have male and female staffers. Housing should be in close-by hotel with no outside rooms.
Meals can be with teams or provided otherwise by host schools
You will also need a big screen TV or a projector/screen. Will be used for devos and some classes.
Stunts must be taught on a cheer mat or a well carpeted floor, in room w/high ceiling or outside on clean, dry, level ground.
Official CCA Sponsors