I John 3:11-24
I will say of the Lord, He is my refuge and my fortress: my God; in him will I trust.
Psalm 91:2
In the Old Testament Israel established "Six Cities of Refuge" . The cities had a dual purpose. They were safe havens for those who had been falsely accused of a crime, until justice could be determined. Then for the wounded and helpless warriors they provided a place of protection and healing. The havens were strategically placed so no one had to go more than 35 miles to reach refuge. Their easily accessible and well-marked paths led the weary into the safely of the city's' walls. In anticipation of their visitors, the Six Cities of Refuge kept food, supplies and clean beds. They were ready 24-7 to aid the helpless of the world.
In the New Testament church, the believers are called to be a place of refuge for the wounded, broken-hearted and lonely. "My little children let us not love in word, neither in tongue; but in deed and in truth" ( I John 3:18). To challenge a new generation, to love one another, the phrase has evolved, "be the hands and feet of Jesus.". But what does that really involve? What does God expect the citizens of the his "city" to do, to represent Him in todays' world ?
Look for Opportunity
In our "Hurry up!" lifestyle we often walk past the very people Jesus calls us to show His love. They check us out in lane #2 at Walmart. They sit defeated and crushed in the back of our classes. They share your pew at church, silently crying in pain. At work their cubical is only a few steps away. It maybe the lonely widow next door, that longs for a human voice.
Begin your day by asking God to open your eyes to the opportunities he is giving you to "be his hands and feet". You will be surprised how quickly he will place in your path that "wounded Christian soldier" or "lost person wandering in darkness". "Ye are the light of the world. A city that is set on a hill cannot be hid. Neither do men light a candle, and put it under a bushel, but on a candlestick; and it giveth light unto all that are in the house." Matthew 5:14-15
Be Prepared to Give Help
I have a dear widow friend that does not have great wealth but has a spare bedroom she keeps clean and ready to be used by those God directs into her "city of refuge". She has housed Bible College students to enable them to afford their tuition. Many a wayfaring missionary's home on leave or deputation have found rest in her home. She has also housed the broken and in godly wisdom helped direct them to the Great Physician.
Another friend has meager means but keeps a $20 in his wallet to help someone in need. God brings into his path those who his small gift makes a huge difference. It has been diapers for a struggling family. Twenty dollars has provided several meals for a single Mom. It has provided gas so the man who lost his job can go on job interviews. It may seem a small gift, but to those in need God has used it as pivotal event in their lives.
A dear family in our church take gallon size zip-lock bags and place necessary supplies with a personal letter to be distributed to the homeless. The letter contains that family members story of how Jesus changed their lives. It is filled with encouraging Bible verses and the gospel. The bags go into their family vehicles to be passed out to the homeless that often stand in major intersections. They understand that not everyone maybe honestly representing their "homeless state", yet they see the importance of spreading the gospel and trusting God to provide a harvest.
Dig a Deep Well
The hardest part of becoming an active citizen in the city of refuse is the toil on your time, emotions and strength. When you listen as another person unpacks their broken heart, a widow shares her loneliness, or a friend talks of their battle with cancer, it is hard to not walk away and not have a heavy heart.
You cannot be used of God in the life of another, if your well isn't deep. That involves a real and growing relationship with Jesus Christ. Anything you do will only be a band-aid on a gaping wound, if at the heart of all your actions, isn't Jesus.
Spend time taking in the Living Water available through prayer, Bible study and just listening to your Heavenly Father. The deeper your well, the more effective your out-reach to others.
Go to the Source There are times there is nothing you can physically or emotionally do to help the other person, but that is when the greatest gift comes into play. Pray with them and pray for them. Get other people to pray. You need to understand that there may not be easy answers, but you know the One who loves them most.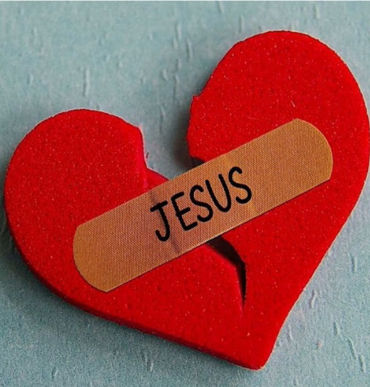 Look back at your path and thank the Lord for all the Cities of Refuge
 He has strategically placed just for you.